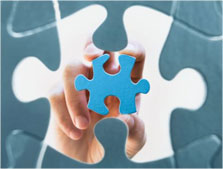 It is one of the main functions of International Corporate Rescue to encourage education and training on issues relevant to insolvency law practitioners.
This is achieved through our specialist conference and training programmes designed to promote the knowledge of insolvency law and practice and dialogue amongst professionals in the field.
Our partners in events and training courses that we organise and sponsor include Centre for Commercial Law, University College London and Bloomberg.
Featured Events
Webinar - Cross-Border Insolvency: What US Practitioners Need to Know - September 14, 2012
Participants: Mark Fennessy, Proskauer & Michael Good, South Bay Law Firm
Please click here to listen: www.calbar.org/ils/cross-border
Forthcoming events
INSOL, Ninth World Quadrennial Congress, The Hague, 19-22 May 2013
INSOL Hong Kong, 23rd - 25th March 2014
INSOL San Francisco, 22nd - 24th March 2015
Past events
INSOL, Annual Regional Conference Miami, 20-22 May 2012
INSOL Europe, Annual Congress, Venice, 22-23 September 2011
TMA, Annual Convention, San Diego, 25-27 October 2011
TMA UK, Annual Conference, London, 11 November 2010
INSOL International, One day seminar, Delhi, 3 December 2010
TMA, 2011 Distressed Investing Conference, Las Vegas, 26-28 January 2011
INSOL International, Annual Asia Pacific Rim Regional Conference, Singapore,13-15 March 2011
INSOL Europe, Annual Congress, Vienna, 14-17 October 2010
UCL Centre for Commercial Law, Corporate Governance in the Banking Industry, London, 16 October 2009
Bloomberg / Orrick / International Corporate Rescue Conference, London, 14 May 2009